Hands down best agency around!!!!
- Joel Gray Husband of Avalon Gray
If you ever get the chance to work with smf models. You will not be disappointed!
- Owner of Mineral Kiss Katie Bermel
Sam Marie is a wonderful person. I just started this journey with her and she has done so much for me, she is helping me become exactly what I want to be. A successful model! if you believe you have talent she will do anything she can to help you become what you're wanting to be! great person and a great friend
Sam is truly an artist of her work. She makes you feel so comfortable and is a very warm and welcoming person. I could not have had a better first photo shoot experience!!!
So fun and professional. Sam is an excellent photographer!!
- Kayla Lindsay-Chamberlain
It was great getting paint thrown all over me fantastic group and great atmosphere!
Love working with Samantha and our little crew of models. Everyone is there to have fun and help out. If you're in the flathead and are even a little interested in modeling I would contact SaMarie today!
SaMarie Fashion is a wonderful place to model for. If I was able to model for them more I would but some personal reasons came up and I needed to work them out. If I am able to come back to SaMarie Fashion I would. They are amazing and understanding about everything. If you are looking to be a model I would recommend you to SaMarie Fashion. Thank you
Working with them is so much fun, the people are fun to be around, hard working, just a blast to be around! All I've gotten are amazing pictures back!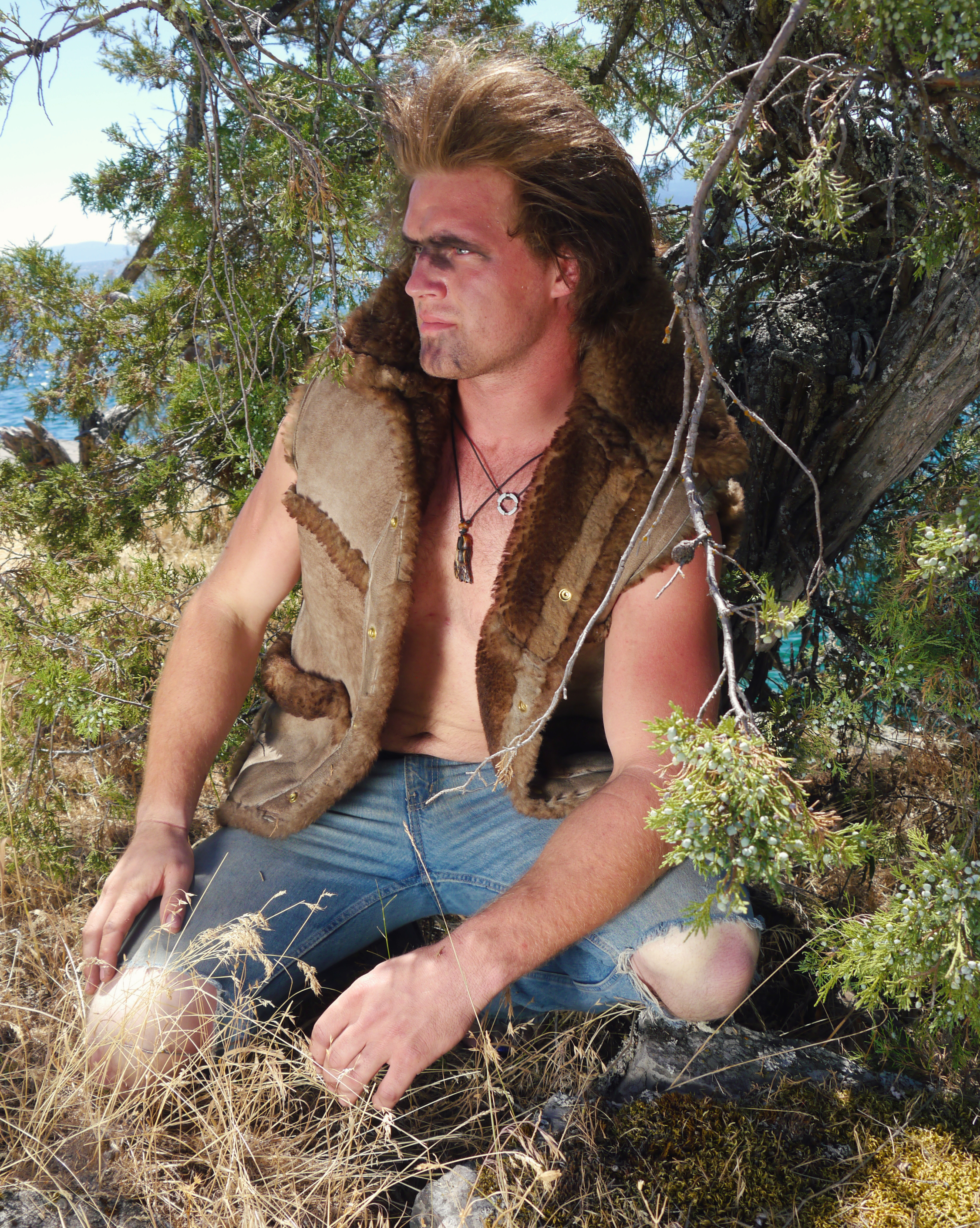 Samantha her self is AMAZING, but the other people I get to be next to are all fantastic individuals! The environment feels inviting every time I've been around Sam and the others. The first shoot I did today was better than I ever expected! Definitely an agency worth tryin' for! Couldn't have found a better first step than with SaMarie Fashion!
Absolutely amazing! Love it!!!! Happy to be apart of something that's so fun :) I'm so lucky to be apart of an agency that cares and wants to see you progress in life.
" I have had such a wonderful time working with SaMarie Fashion so far!
The shoots are so fun! They are also organized and creative! Samantha is a great photographer and an even better director of everything she does for us.
5 stars from me!
Thank you!"
The pictures she took of my son were amazing! She has a very unique eye for detail that a lot of photographers just don't have. Thank you Samantha! I would recommend her for sure!
- Connie (Mother of Colby Styles)
Love her work! Not the same stuff you see everyday. Her photography is very unique.
- Krystal Pulver (Clothing Store Provider)
The amount of pure devotion, motivation and inspiration from working w SMF models has been something that is one of a kind!!!! Sam's vision and the hard work and passion of these models is truly inspiring on so many levels!!!!
I love working with Sam Marie and all the models! They make you feel welcome and beautiful. They are a group of people that I will never forget
I feel so comfortable working with Sam! she is amazing, and is great to work with! I've only done two photo shoots, and thanks to Sam, I have improved so much. I already have way more confidence.
I had the most amazing time during my photo shoot with SaMarie Fashion! And the photographs show it… Thank you for capturing me, all of my essence! You are amazing! I am a huge fan!
- Leah Lindsay, Celebrity of Montana.
I want to be able to look in a big time magazine and see a familiar face. One where I can say, "I remember the day she came to the interview" and just know that we had part in that. SMF Models is the ladder for greatness."
- Former SMF Model GM Nikky Nelson
SMF was so amazing!! They help me feel so comfortable in my skin which helped with the amazing pictures taken by an amazing photographer!!
Great photographer and a great person to work with! Sam makes anyone feel welcome.
Samantha is patient, sweet, and helpful. She makes you feel comfortable and go with the flow of things. The atmosphere is comfortable and fun amd makes you want to take more photos. It was a wonderful day I won't forget.
So much fun to work with! Always has the most creative and unique ideas. Love her photography! 100% reccomend!
Love love love her!!! She knows how to make you feel comfortable and relaxed. She's a true artist with her work.
Reliable, hardworking, and creative! If you want to capture raw moments, team effort, and comfortably, choose this agency!
Sam is so amazing! I love working with her and her ideas are endlessly creative <3 can't wait to see what's next!
She is down to earth but at the same strives to see success in all of us..... love her (:
Take the opportunity and experience with SaMarie Fashion! It is fun, so much fun. The opportunity to get photographed by Sam is priceless! She's so talented, it's the experience of a lifetime. Her photos are insanely good! Getting the chance to do a photo shoot with her today (07-30-2017) was amazing!
Sam Marie is the most talented Unique Photographer I've worked with so far. She works extremely well with everyone she crosses paths with. This Agency is booming!. If you haven't found yourself the right photographer well look no further she, and this company are what you have been looking for Check her out personally to find out for yourselves. She has my vote hands down. Thank you Sam for all of your dedication, and kind hard work!!!! She thrives for her agency.
Amazing woman fun, passionate, and catches those key shoots you'd expect to get, she makes you feel like you've known her for years in only a few minutes!!!!!!
I'm excited to expand my portfolio with SaMarie Fashion. Step out of my comfort zone and experience while growing! Loving this so far! HUGE THANK YOU
Okay okay here's mine Sam honestly you helped me out so much you taught me to love myself and I never thought I could do that you made me learn to be confident about everything I do no matter how different it is you are just such an amazing person correction angel you have made our team an amazing experience and Sam with everyone else Sam and willow you guys have helped me through some stuff and make situations so much more amazing and fun also you all are beautiful and amazing you guys make me so happy I know if I feel alone I could go to anyone of you guys and you would help me out and comfort me and make me feel better because you guys are so sweet and I love being apart of something can can make you feel invincible!!! Sam I love you so much ❤️❤️ you are like an older sister and you just make me feel so excited to live for another day and that is hard to do since I haven't been this happy in a few years so I just want to say thank you! Thank you everyone I love all of you guys so much I love our family! ❤️😍
She is just amazing, very encouraging and kind! I recommend her over anybody!
Skyla and I became involved with SMF models in December 2017, since then I have watched my daughter turn into a very confident, secure, loving, young women... Sam first of all, is amazing, she CARES for everyone involved, knows each model personally and helps push them to think and do bigger and better things. Willow is so beautiful, she guides and teaches each of the models... I could go on forever about everyone at SMF models but I will end with THIS IS THE BEST GROUP OF PEOPLE EVER!!!
- Skyla's Mother Christina Roshon